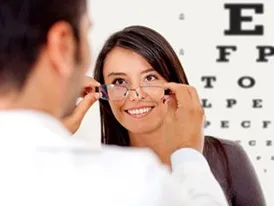 We now offer the absolute latest in in-office lens fabrication.
Most prescriptions can be done onsite, including no-line progressives and super thin and light photochromic (get darker in the sun) lenses.
These lenses are molded, rather than surfaced, which offers better clarity and optical quality.
The lens material is light, thin, and durable.
Your lenses are "built" right here, which gives us better control over the entire process.