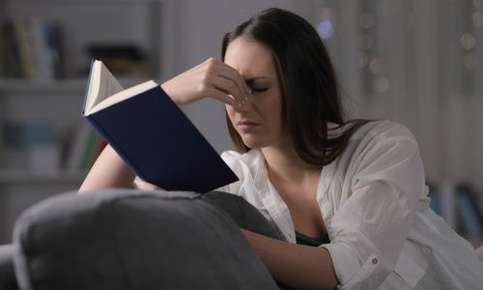 Symptoms and Treatments For Age-Related Presbyopia
Did your parents or grandparents joke that they couldn't read the type in a book or on the back of a medicine bottle because their arms were suddenly too short? Once you pass age 40, you just may find yourself complaining about the same problem. Called "presbyopia," the condition affects your ability to see near objects clearly.
How Presbyopia Affects Your Vision
Aging causes many changes in your body, from gray hairs to stiffening of the lenses inside your eyes. Located behind the iris inside your eye, the clear, disc-shaped lens focuses light rays on to the retina at the back of your eye. The retina converts the rays into signals and sends them to the brain. Once the brain receives the signals, it transforms them into recognizable images.
The shape of your lens constantly changes to allow you to view objects at various distances. The shape-shifting ensures that light rays are correctly focused on your retina no matter how near or far the object or image. Although the lenses are very flexible when you're younger, they stiffen with age. When this happens, it becomes difficult to focus on close objects. As a result, words on a page or screen look blurry and out of focus.
Presbyopia isn't a sign of serious eye disease and happens to practically everyone, even people who've had perfect vision their whole lives. Although you'll still be able to see objects in the distance clearly, your near vision will suffer as you grow older.
Ways to Cope with Presbyopia
These treatments and strategies can help you see more clearly when viewing near objects:
Reading Glasses. Reading glasses improve your near vision, making it easy to see up close once again. Although the glasses are available in stores, you'll have to guess which lens power is best for you if you buy reading glasses at the grocery store. When you visit your eye doctor, you'll receive a precise lens prescription that will make your near vision sharp and clear. During the visit, you'll receive a thorough eye exam, which will help you ensure that the change in your vision is caused by presbyopia and not cataracts, diabetic eye disease or other conditions.
Bifocals, Trifocals and Progressive Eyeglass Lenses. These lenses can be good choices if you already wear glasses due to myopia (nearsightedness), hyperopia (farsightedness) or astigmatism (blurred vision due to an irregularly shaped cornea). Bifocals combines two viewing powers in one lens, each separated by a noticeable line, while trifocals combine three powers. Progressive lenses offer multiple powers without any lines.
Contact Lenses. Bifocals, trifocals, and progressive lenses aren't the only solutions if you have presbyopia in addition to myopia, astigmatism or hyperopia. Manufacturers also often contact lenses that contain multiple powers.
Magnifiers. A magnifying glass can help you thread a needle or decipher the assembly instructions that came with your new bookshelf. Magnifying mirrors make it easier to put on makeup or complete other grooming tasks.
Laser Refractive Surgery. The surgery changes the shape of your cornea (the clear layer of tissue that covers your iris and pupil) with a laser, sharpening your vision. If you have presbyopia, your eye doctor may recommend correcting one eye for distance vision and one for near vision. Your eyes compensate for the difference and work together to provide good near and far vision. Before having the surgery, your eye doctor may recommend that you wear contact lenses that mimic the results of the surgery, as this solution isn't comfortable for everyone.
Corneal Inlays. Inlays are tiny devices implanted in the center of your cornea. Corneal inlays offer the newest way to treat presbyopia and work by increasing the depth of focus in the middle of the cornea, according to the American Academy of Ophthalmology. They can only be used if you don't have myopia, hyperopia or astigmatism.
Have you been having trouble seeing close objects lately? Presbyopia Awareness Month, held every April, is the perfect time to schedule an eye exam. Contact us to make your appointment.
Sources:
American Academy of Ophthalmology: Corneal Inlays: A Surgical Alternative to Reading Glasses, 5/23/19
American Academy of Ophthalmology: What is Presbyopia?, 1/13/20
Harvard Health Publishing: Presbyopia, 5/17