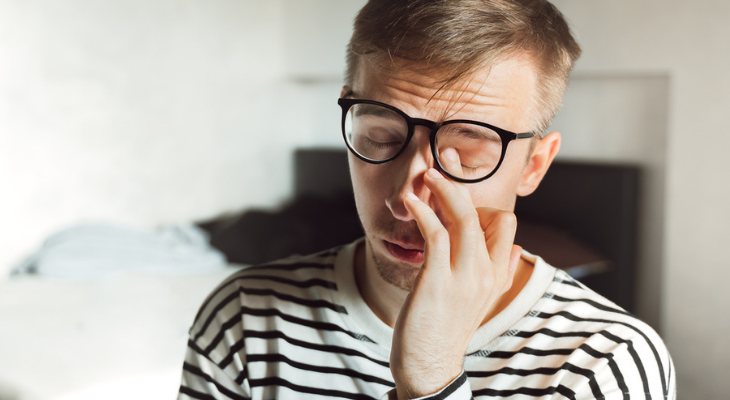 What Is a Tear Duct Obstruction?
Have your eyes been unusually watery lately? You may have a tear duct obstruction, a condition that prevents tears from draining from your eyes. Although the condition is certainly annoying, it's usually fairly easy to treat.
What Happens When You Have an Obstruction
Tears keep your eyes moist, wash away debris, and help bend light rays as they enter your eyes. A healthy tear film prevents dry eye and keeps your eyes comfortable. Tears exit your eyes through tiny openings called puncta in the corners of your upper and lower eyelids. The tears then enter the nasolacrimal ducts and drain into your nose.
If there's a blockage in the duct, tears build up in your eyes. In addition to causing watery eyes, blockages can blur your vision and make your eyes irritated and itchy. In some cases, a tear duct obstruction can lead to a bacterial infection called dacryocystitis. Symptoms of the infection include yellow discharge from your eye, pain, crusty eyelids, swelling, redness, and fever.
Who Gets Tear Duct Blockages?
Tear ducts blockages are particularly common in infants and affect almost 20% of newborns, according to the American Academy of Ophthalmology (AAO). In adults, obstructions can be related to:
Sinus or Eye Infections. Scarring caused by chronic sinusitis may be the reason for your obstruction. Conjunctivitis (pink eye) and other eye infections may increase your risk of developing a tear duct blockage.
Polyps. These benign growths in your nose can block your tear ducts.
Injury. Did your eyes become watery after you broke your nose? Scar tissue in your nose may be to blame. Injuries to the eyes may also cause obstructions.
Surgery. Eye or sinus surgery could also cause scarring that may block your duct.
Chronic Eye Condition. People who have certain eye conditions, like uveitis or glaucoma, are more likely to be diagnosed with tear duct obstruction.
Abnormalities: Abnormalities in the way your face or skull developed might cause narrower tear ducts that are prone to obstructions.
Cancer Treatment. Some people develop tear duct obstructions after chemotherapy or radiation treatment.
Tumors. A tumor that grows near your eye could eventually block a duct.
Aging. As you get older, your punctum may become narrower and more prone to blockages.
How Is Tear Duct Obstruction Treated?
Treatments for an obstruction vary depending on the cause. Babies usually outgrow the problem in four to six months, according to the AAO. If your blockage is caused by a bacterial infection, your optometrist will prescribe antibiotics that will clear up the infection.
Your optometrist can perform a procedure to remove the blockage by flushing the tear duct with fluid. Dilating the duct with a balloon can also clear an obstruction. During a balloon catheter procedure, your eye doctor puts a tiny, uninflated balloon in the duct, then inflates it, which removes the blockage.
A stent offers another option if you have an obstruction. A small tube placed in the duct keeps it open. Stents usually only remain in your eye for a few months. Drainage may also improve if your doctor makes a few tiny cuts to widen your puncta.
Surgery might be needed if these treatments aren't helpful. During a surgical procedure, your doctor creates a new pathway for your tears.
Are you worried that your watery eye may be caused by tear duct obstruction? We'll examine your eyes and provide a diagnosis and treatment plan. Contact our office to schedule your appointment.

Sources:

Medical News Today: What Is Dacryocystitis?
Cleveland Clinic: Blocked Tear Duct, 5/27/21
American Academy of Ophthalmology: What Is a Blocked Tear Duct?, 3/1/15
American Association for Pediatric Ophthalmology & Strabismus: Nasolacrimal Duct Obstruction